Thoughts of suicide are not just an individual or family problem, but a social responsibility in which the state must be much more involved. About 300 suicides are committed in Latvia every year, but the number of suicide attempts is much higher. Possible suicides lie under other causes of death, such as car accidents, drug overdoses or alcohol-related accidents. The mental health situation in the world has deteriorated significantly during the pandemic, and governments should be much more involved in addressing the situation.
Latvian Public Media has already reported on Irene from Latgale, a patient with major depression, who needs 500 euros per dose to help fight suicidal thoughts. The whole course of treatment requires 6000 euros. After years of almost hopeless treatment, this latest generation drug is finally helping to progress. But it is not in the range of state-paid medicines, and the doctor's request to the National Health Service to reimburse the medicine on an exceptional basis has also been rejected. Therefore, an attempt is made to obtain the amount necessary for treatment on the platform ziedot.lv.
It is understood that this is Jensen's latest generation of Spravato, which, unlike other drugs used so far, shows an immediate improvement in depressive symptoms. Therefore, patients do not need long-term hospital treatment pending the effect of the drug. Due to the higher suicide rates among low-income people, many patients will not be able to afford the cost of a Spravato treatment at their own expense, so public authorities need to be involved in ensuring that such medicines are reimbursed in particularly severe cases.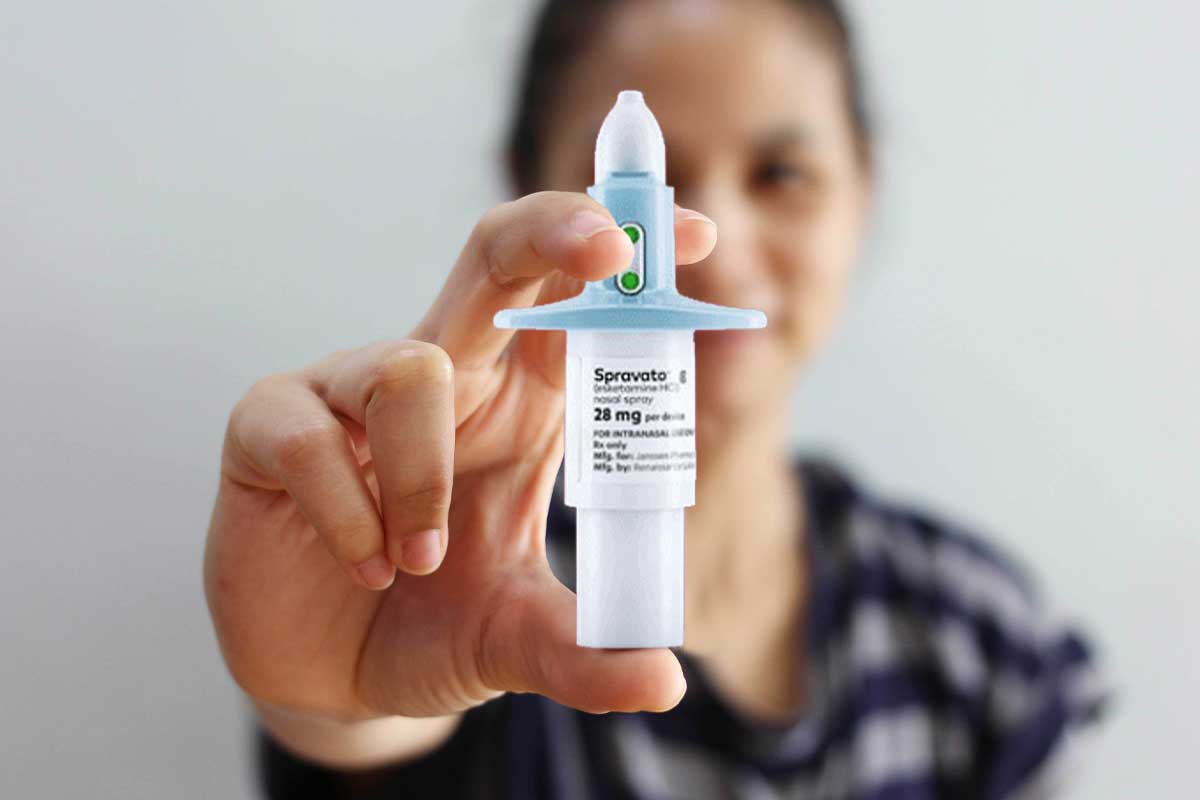 South Korea Professor Paik Jong-Woo of the Department of Psychiatry at Kyivheyi University Hospital warns: "The risk group for depression has increased almost fivefold since the pre-Covid-19 era and will be a serious social problem. As a significant number of suicide attempts come from major depressive disorder, he stressed that people suffering from major depressive disorder need active attention, treatment and continuous guidance. " Paik Jong-Woo is a former head of the Korean Suicide Prevention Center, urging the Korean government to find solutions to cover Spravato's expensive costs in special cases.
Spravato is the first antidepressant to be approved for major depressive disorder called treatment-resistant depression. Spravato immediately improved depressive symptoms in the ASPIRE I and ASPIRE II clinical trials, and this benefit from treatment appeared four hours after administration.
However, the use of Spravato in other countries is a cause for concern due to the lack of long-term studies on the long-term effects of the medicine. The active substance in Spravato, the active substance in Spravato, is the active substance in ketamine, which has a narcotic effect, and there are therefore concerns about its potential for abuse. Therefore, Spravato is a strictly prescribed prescription medicine that should only be used in a medical facility under medical supervision.
U.S. and UK cost supervisors said the price of the drug was too high in relation to the benefits of the drug. The US Institute of Clinical and Economic Review (ICER) estimates that these drugs should be 25% to 52% cheaper to reach real market value.
Sources:
lsm.lv
koreabiomed.com
bbc.com
pharmaphorum.com