The "Medbaltica 2023" exhibition of the pharmaceutical wholesaler GP Nord offers to get acquainted with "Nutrego" – ready-to-use clinical nutrition drinks (specially marketed food intended for medical purposes), which is suitable for various nutritional needs. Visitors to the exhibition will be able to familiarize themselves with the wide range of home health tests "Testera", from level determination to fertility testing. For those planning postoperative care, the company offers "Maam" reliable and effective compression garments.
"GP Nord" stands out with its most current popular products – "Nutrego", "Testera" and "Maam".
Nutrego's product portfolio includes high-quality clinical nutritional products with well-defined benefits for various health conditions and diseases. "Nutrego" clinical nutrition is intended for the elderly and patients with oncological diseases, those with eating disorders, before operations and after diseases-intestinal operations. "Nutrego" is also available in pharmacy chains. "Nutrego" clinical nutritional products have a precisely defined composition, so they can help in various health conditions and diseases. They can be used both as a complete food and as an additional food. The shape of ready-to-use drinks makes them convenient to use. They are offered in different flavors – vanilla, chocolate, nut, cappuccino, apricot, wild strawberry. An essential component of "Nutrego" clinical nutrition is the highest quality milk protein – whey. All products are gluten-free and lactose-free. Therefore, "Nutrego are suitable, which are designed to provide milk sugar. Mainly thanks to the composition, which are very good and light mineral materials, which are also very good and irregular, both as nutritional supplements". in length.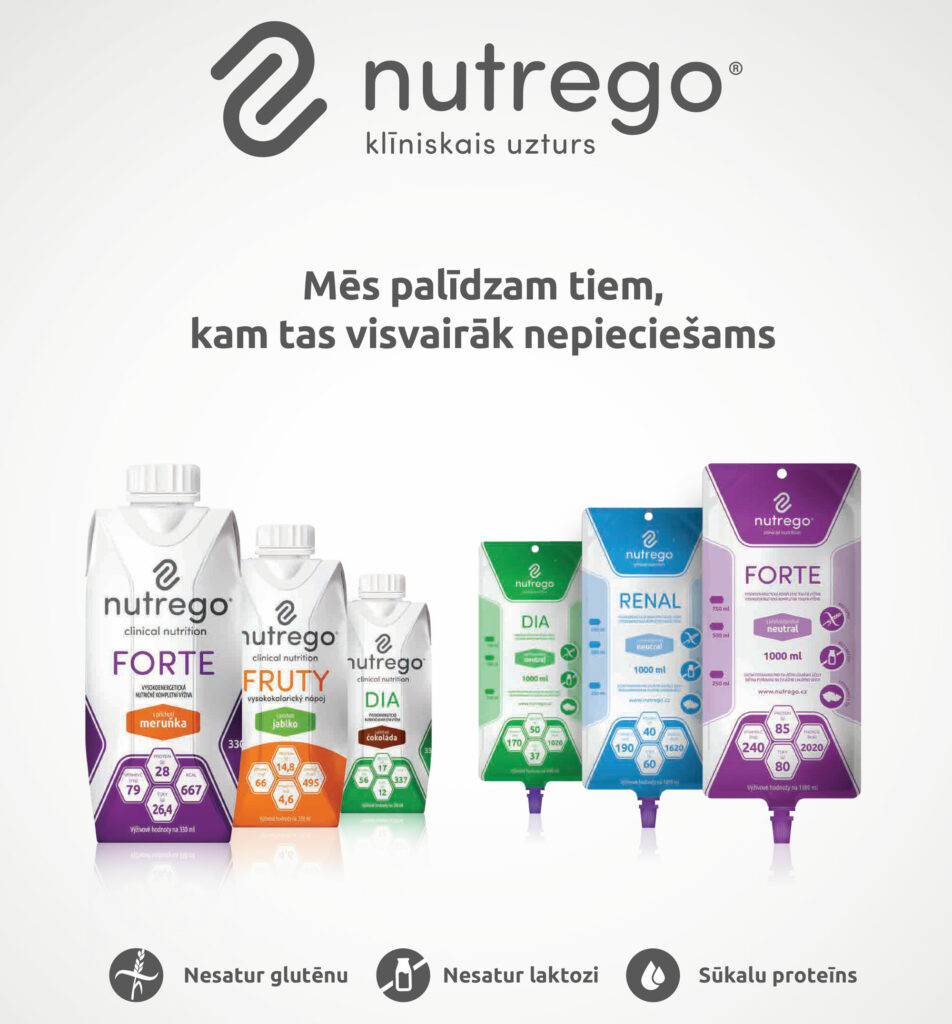 "Testera" is a series of home health self-tests. Their advantages: reproducibility, availability, confidentiality, price, self-monitoring, instant-interaction, screening, time saving, early detection.
The range of tester products includes:
• Vitamin D determination test – easy and quick determination of vitamin D level.
• Ferritin determination tests – find out the level of iron in the body with diet and a high test.
• H. pylori antigen tests – quickly detect Helicobacter pylori in the stomach, which can be associated with various types of stomach health problems.
• FOB bleeding tests – hidden detection of signs of bleeding in the intestines, which can help early detection of various intestinal diseases.
• Ovulation tests – determine the time of ovulation, and pregnancy is planned or the desire to perform accurate contraceptive control.
• Pregnancy tests – quickly and accurately determine whether pregnancy has occurred.
• Menopause (FSH hormone) testis – to find out if menopause is approaching.
• Male fertility tests – help assess male reproductive health and fertility.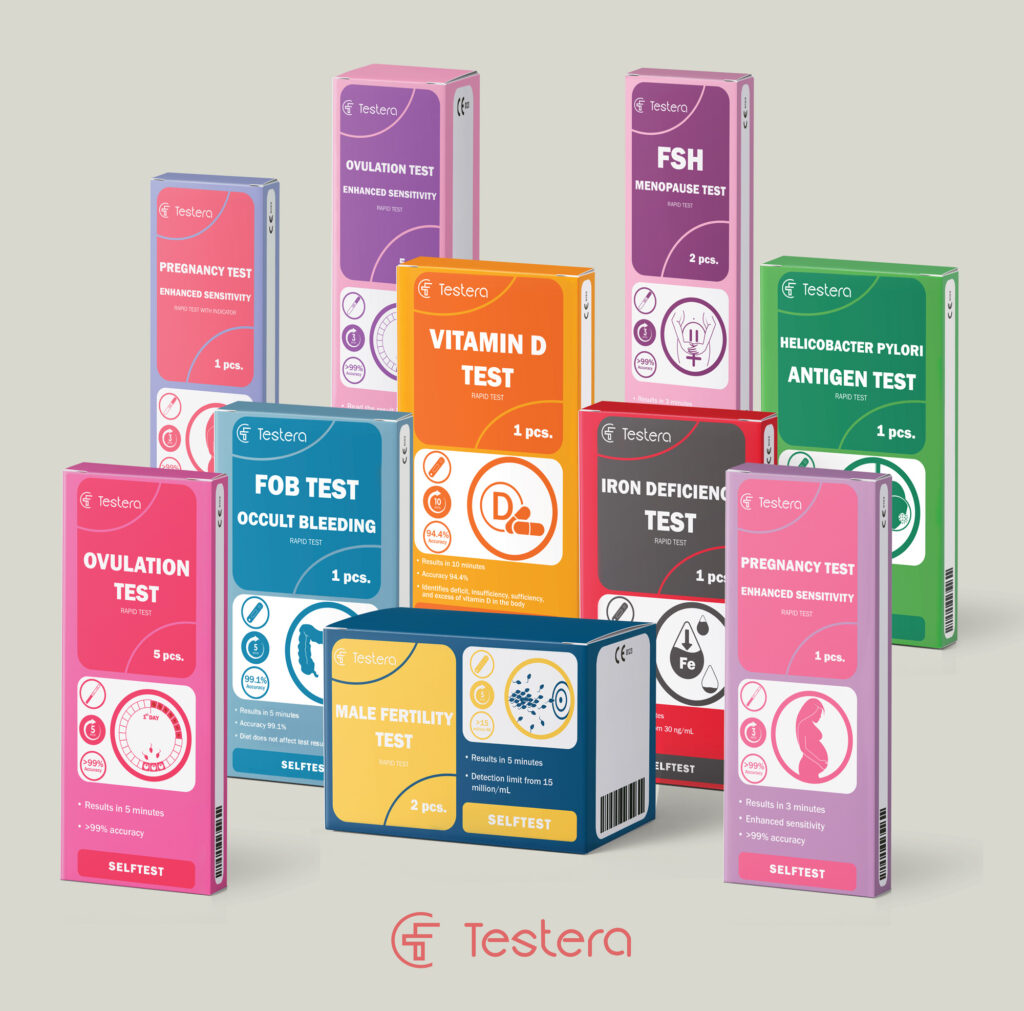 "Maam" compression garments will help you feel comfortable and relieved in the postoperative period after various types of plastic surgery on any part of the body, abdominal hernia surgery, as well as in the postpartum period. We have more than 75 models of high-quality post-surgery clothes for every person's needs. More: www.maam.lv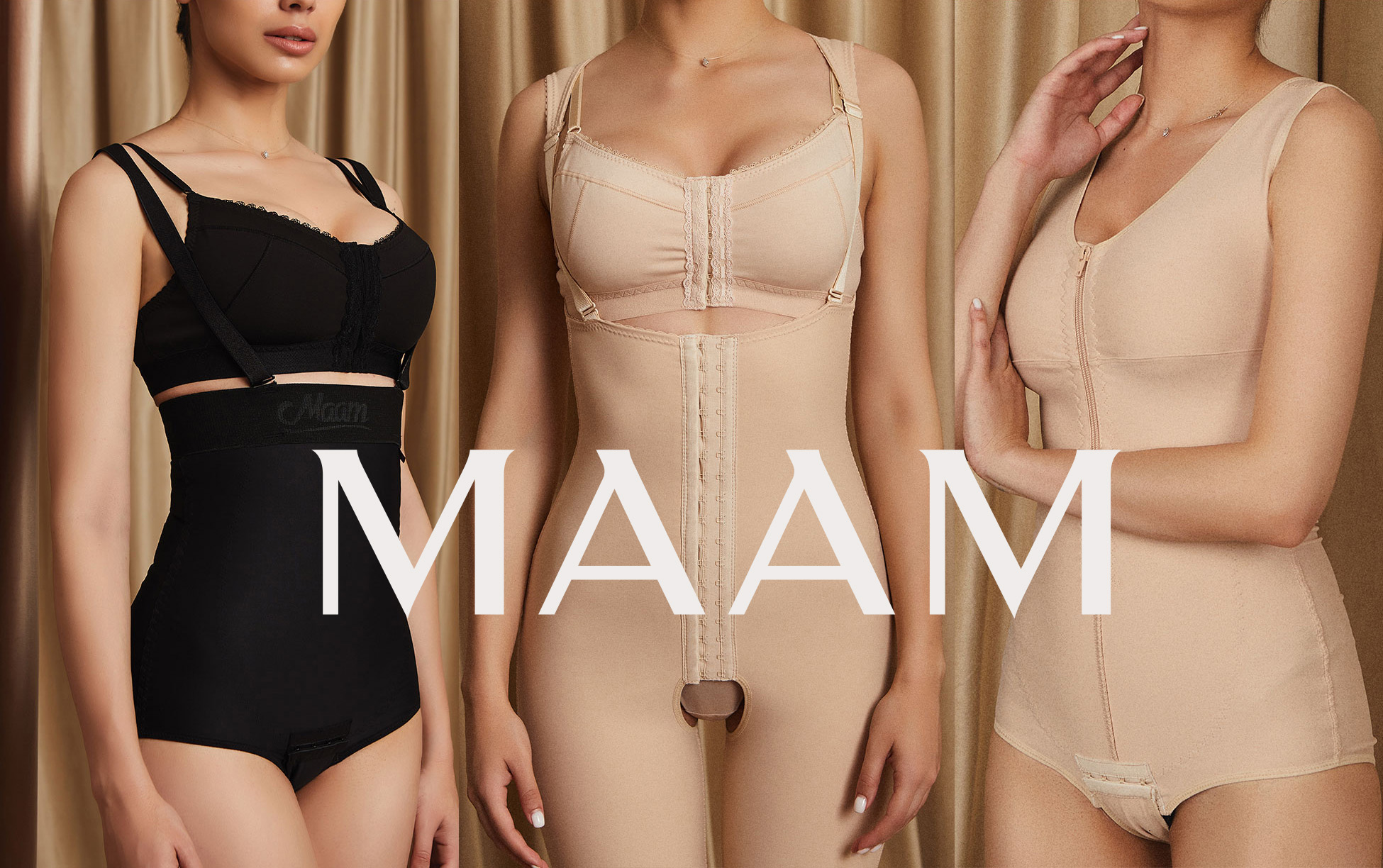 SIA GP NORD is a wholesaler of Latvian medicines specializing in the supply of unregistered medicines, clinical nutritional products, post-operative dressings and self-tests.
"GP Nord"
https://www.facebook.com/GPNord
https://www.instagram.com/gp_nord/
https://www.instagram.com/maam.latvia/
https://www.linkedin.com/company/gpnord