Hello to all our pharmaceutical friends and peers! Exciting news – GP Nord and Invimeds are all set for Expopharm 2023, and we'd love for you to swing by. Come share a chat, a handshake, or a smile with us at Halle 3.2 / Stand G61. Let's discuss innovations, challenges, and how we're making a difference in the healthcare sector.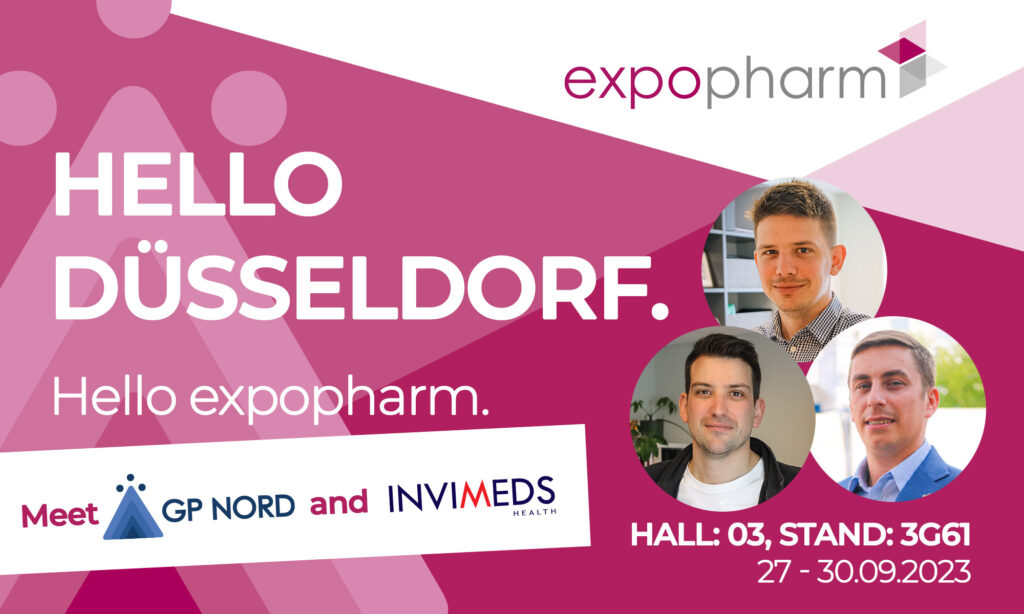 A Little Bit About What We Do at GP Nord:
Unlicensed Medicines:
Our mission? Simple! We want to make sure patients have access to the best treatments, no matter where they're registered. We team up with local authorities, navigate the complex authorizations, and work to bring these medicines home.
Clinical Trial Supplies:
Trials are a huge part of pharmaceutical progress, and we're here to help. Whether you're running a study or are part of one, we promise to deliver top-notch products safely and efficiently. We're always learning, always innovating, and always ensuring that we offer the best safety solutions out there.
Wholesale:
The world's a big place, but we're making it a bit smaller. How? By bringing medicines from all corners of the globe straight to your doorstep. And we don't just drop and go. We're committed to making sure you're in the know about everything – from expiry dates to storage conditions – even before your order is shipped.
We are proud to introduce our esteemed partner, Invimeds! Serving as a CRO, Invimeds specializes in Clinical Trials and R&D projects based out of India. Their unparalleled expertise has been instrumental in furthering our shared mission.
Are you as excited for Expopharm 2023 as we are? We genuinely hope so! Pop by our stand, and let's chat about all the incredible things happening in our world of pharmaceuticals.