"Maam" compression garments will help you feel comfortable and ease the post-operative period after various types of plastic surgery on any part of the body, abdominal hernia surgery, as well as during the postpartum period.
The offer includes more than 75 high-quality post-operative clothing models for every person's needs. The company will be happy to introduce them to the visitors of the "Baltic Beauty 2022" exhibition!
"Maam Garments" post-operative compression garments for I (used 4-6 weeks post-op), II (used 6-12 weeks post-op) and III (used 12+ weeks post-op) post-op:
* Compression bras for I, II and III post-operative stage (breast augmentation, reduction operations)
* Compression vests for I post-operative stage (breast augmentation, reduction operations)
* Compression facial ligaments (face oval correction, chin implant, etc.)
* Otoplasty band (ear correction surgery)
* Arm compression sleeves and vest with long arms (liposuction surgeries, breast reduction, augmentation surgeries, problems with lymphatic drainage)
* Symmastia vest (mastectomy)
* Buttock correction clothes (buttock augmentation surgeries)
* Abdominal compression belts (abdominoplasty operations, abdominal hernia operations, postpartum period, in case of protrusion of the intervertebral disc of the spine or exacerbation of the hernia)
* Clothes after tummy tuck surgery
* Clothes after liposuction operations.
The "Maam Garments" production facility is located in Romania and the products are used both in aesthetic and plastic surgery clinics and in other clinics in more than 22 countries of the world. The company is certified in the modeling and production of postoperative compression garments and textile garments according to ISO quality standards of the management system and CE marking.
Drug wholesaler "GP Nord" is the official representative of "Maam Garments" in the Baltic countries. The company makes Maam Garments available to plastic surgery clinics, hospitals, pharmacies and also to private individuals. A significant advantage of GP Nord is its hands-on approach to complex issues related to the purchase of high-quality products from approved sources throughout the European Union. Working in an official and professional supply chain, GP Nord provides trust and guarantees to both its customers and suppliers. The company serves customers worldwide, adapting to local regulations and customer preferences. GP Nord aims to understand the customer's preferences and delivery habits in order to provide the best possible service.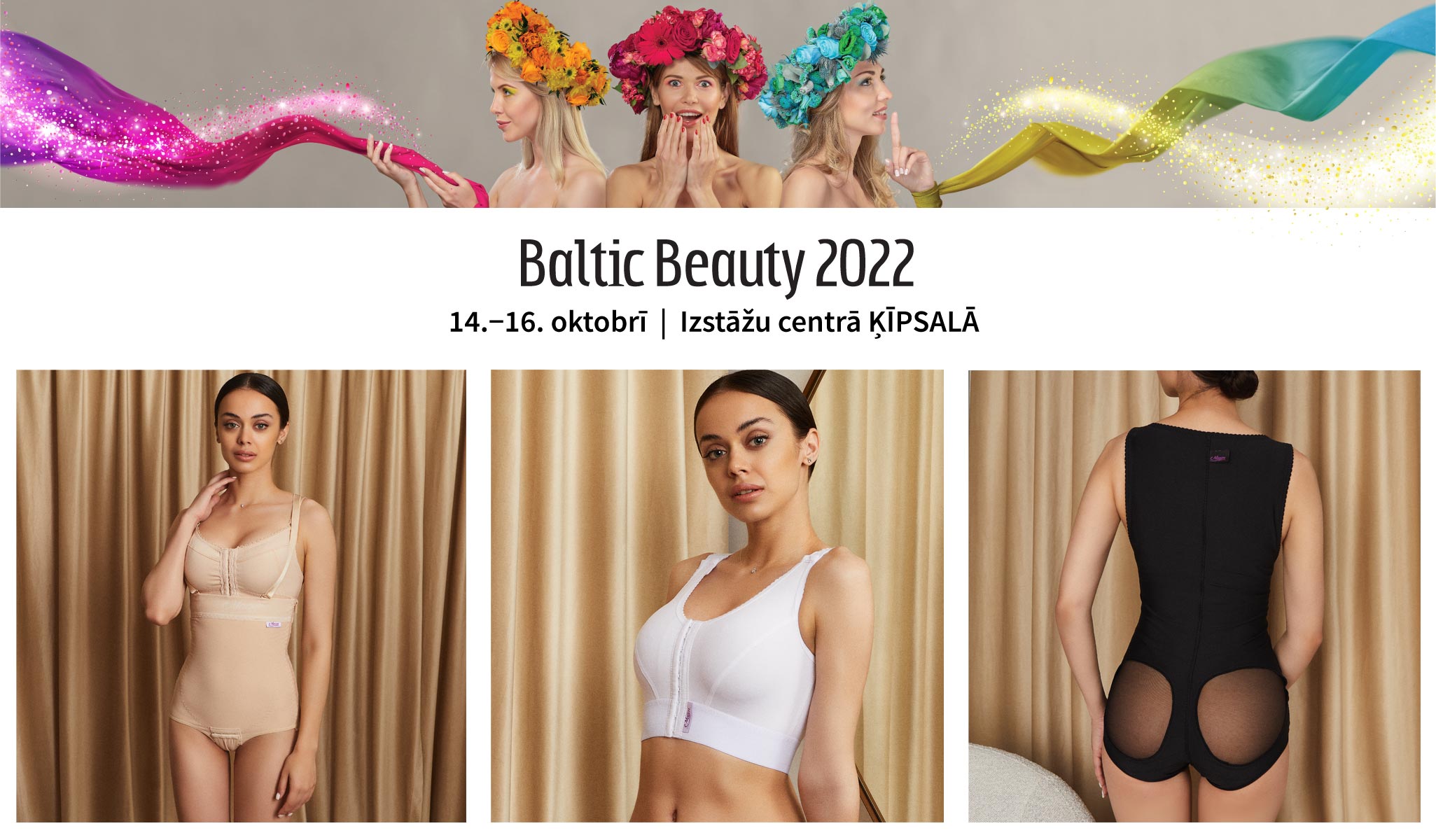 More:
www.bt1.lv/bb/
www.maam.lv
Instagram account: maam.latvia
Instagram account: gp_nord