GP Nord is located in North-East Europe, the significant advantage is a hands-on attitude to complex issues of sourcing high-quality medicinal products from validated sources throughout the EU. It allows us to supply the demanding markets of Asia, Central America, the Caribbean, EEC, the Middle East, and central Europe.
Because we operate in a wholly validated and professional supply chain, we provide the necessary confidence and assurances to both our customers and suppliers supported by certified documentation and declarations. GP Nord SIA is a pharmaceutical company formed by three childhood friends, former English Latvians in England. Initially, it followed the example of British companies, where the main business model is the wholesale of European goods to North Africa, the Middle East, China, Central America, and the Caribbean.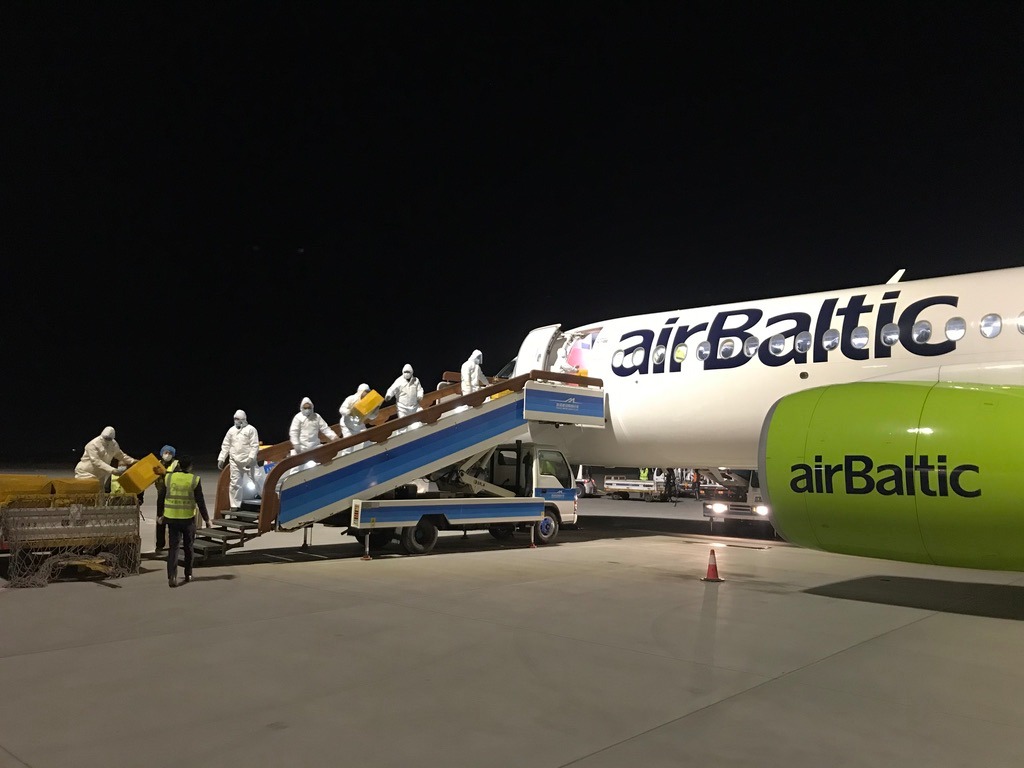 Working in Latvia, it quickly became clear that we are also very much needed in the local market as a company that supplies "inconvenient" products. Those that are cheap but difficult to access often have to be brought from the United States or Canada. By working in this way, we have gained a reputation as people you can count on. Pharmacy managers no longer had to listen to patients' reproaches or hospital procurement managers no longer had to justify themselves to doctors and planned procedures could be completed on time.
In early 2020, when COVID-19 began to take over China, we witnessed literally all personal protective equipment drain away from Europe, i.e. Latvia to China. China made this redemption on purpose and with enormous capacity: they had physically sent buyers to every EU country, who often simply "combed" the DEPO to send as many respirators, masks, suits, goggles as possible to China in the shortest possible time, boot swabs, gloves, thermometers, etc. During this time, we were approached by Latvian Hospital buyers with a request as to whether we could supply them with FFP3 respirators – we delivered them to them. When we made purchases in different European countries, it was clear that the market was being emptied at such a rate that local medical institutions simply did not have enough respirators to perform their daily functions. With our resources, it seemed to us that we successfully coped with the supply of PPE to the largest Latvian hospitals, until it became clear that Covid19 would definitely appear in Latvia as well.
On 16 March 2020, GP Nord was invited to the Ministry of Health to participate in a meeting on the procurement of PPE. Most likely, we were invited, because to this day no hospital has had to hear from us – "unfortunately we have no idea how to provide you with the necessary medicines" or "unfortunately we do not have in stock and do not know when it will be!" – We always had a solution. During the meeting, the possible delivery of face masks and respirators from China was discussed. By then, we had received a number of small shipments from China and we were confident that China would be able to meet our "meager" demand. After receiving confirmation that we could take action, we had left the Ministry of Health with a huge responsibility – we must ensure the emergency supply of PPE to the NMPD! An organization that fights with Covid19 in the front ranks.
The Chinese demanded 100% prepayment from us. In addition, the difficult logistics route to Latvia was ahead. It was agreed that we will send face masks in installments – 100k masks a day to spread the risks and reduce the amount of cargo, thus increasing our chances of receiving shipments on time. After the first batch was sent out, it became clear that the tactic would not work because China had "woken up." After the Chinese New Year and Covid19 insulation, production in all spheres was fully resumed and shipments with Chinese raw materials and finished products quickly overcrowded courier services. We shipped the product in parallel with DHL, FedEx, and UPS, but all courier companies had the same problem: they prioritized small loads and left everything above 5 boxes simply "for later".
Meanwhile, Latvian hospitals were preparing for the worst-case scenario – the expiration of masks and respirators, the reduction of services, switching and alternative methods. In terms of time, stocks would have been enough for only a week – just before the delivery date specified in our contract.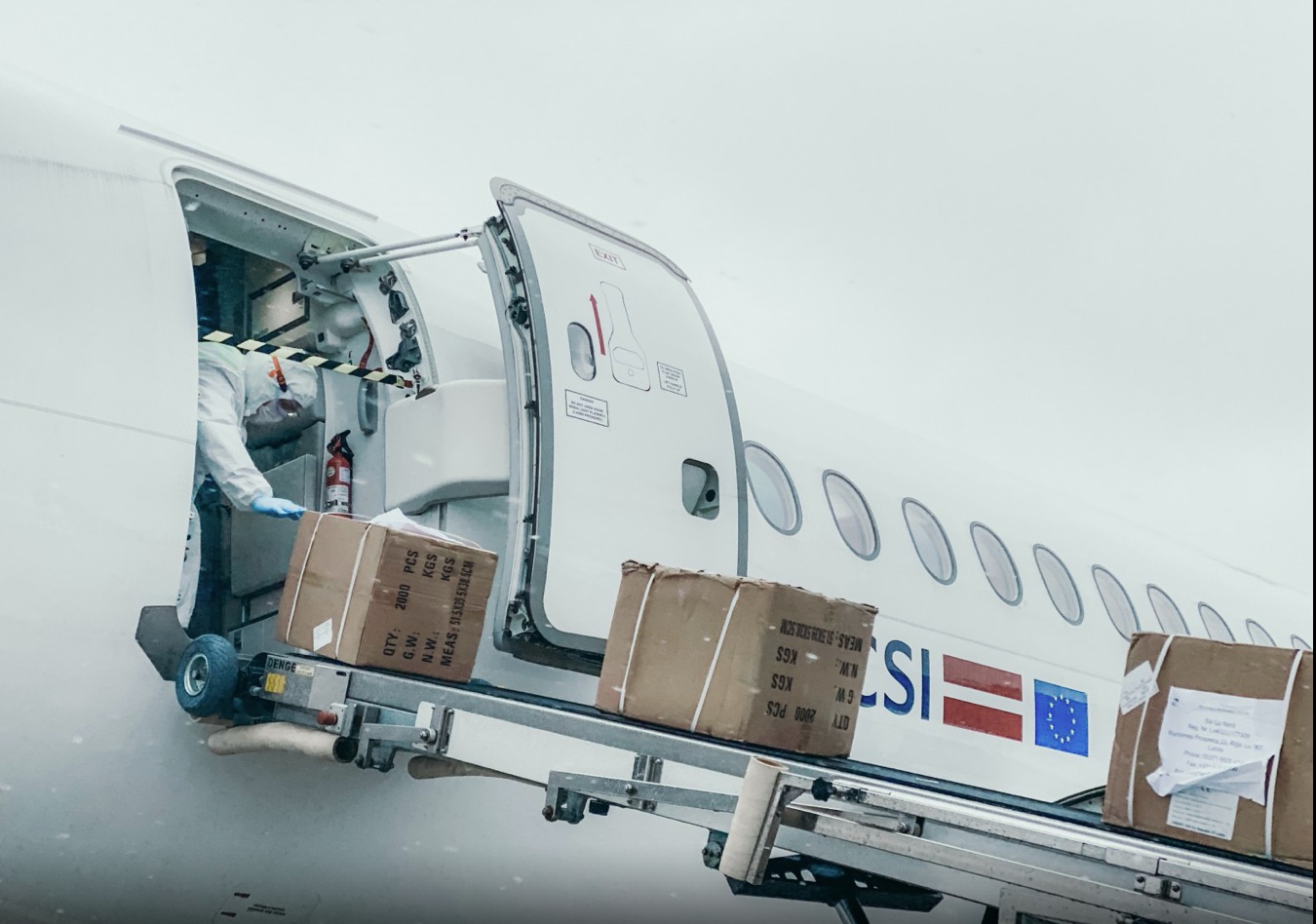 Together with Chinese Latvians Rihards and Egils, we actively sought all possible alternatives. It cannot be that we have a product, but we cannot recall it. We started looking in the direction of the charter plane – the costs would be grandiose and even the smallest cargo planes that can fly from Riga to Shanghai without refueling were 5x too big and at least 2x too expensive. Then we began to actively search for a private passenger plane – it soon became clear that it is almost impossible for a private airline to obtain a new permit to fly because at that moment China began to close to foreigners, for fear of a repeat COVID 19 outbreak.
Then we began to take a closer look at the AirBaltic fleet. It was immediately clear that none of the available AirBaltic aircraft could reach Shanghai from Riga. But we were interested in how far it can fly from Riga, in the direction of China, without connecting. We started looking for knowledgeable people at AirBaltic – we found Jānis – Jānis, not only is a super-knowledgeable professional, but we could also see that he is burning his eyes on this project – the state needs PPE as soon as possible and the state has the resource – the whole AirBaltic fleet at that moment, it was just standing and waiting for the crisis to end. When it became clear that this was a real project, all AirBaltic management joined, including Ilja, the head of AirBaltic Cargo. At first, it was calculated how much space we had. Then we talked about putting the load on the chairs. Then we found an airport on the very border of Mongolia – Urumqi, which the A220 could reach without additional landing and refueling. It then turned out that Urumqi Airport did not have an A220 license, then the license was passed. Then we arranged flight permits and landing permits with the Ministry of Foreign Affairs. We arranged for all goods to arrive from 4000km remote factories to Urumqi. So halfway from Riga to Shanghai, you have to fly over China.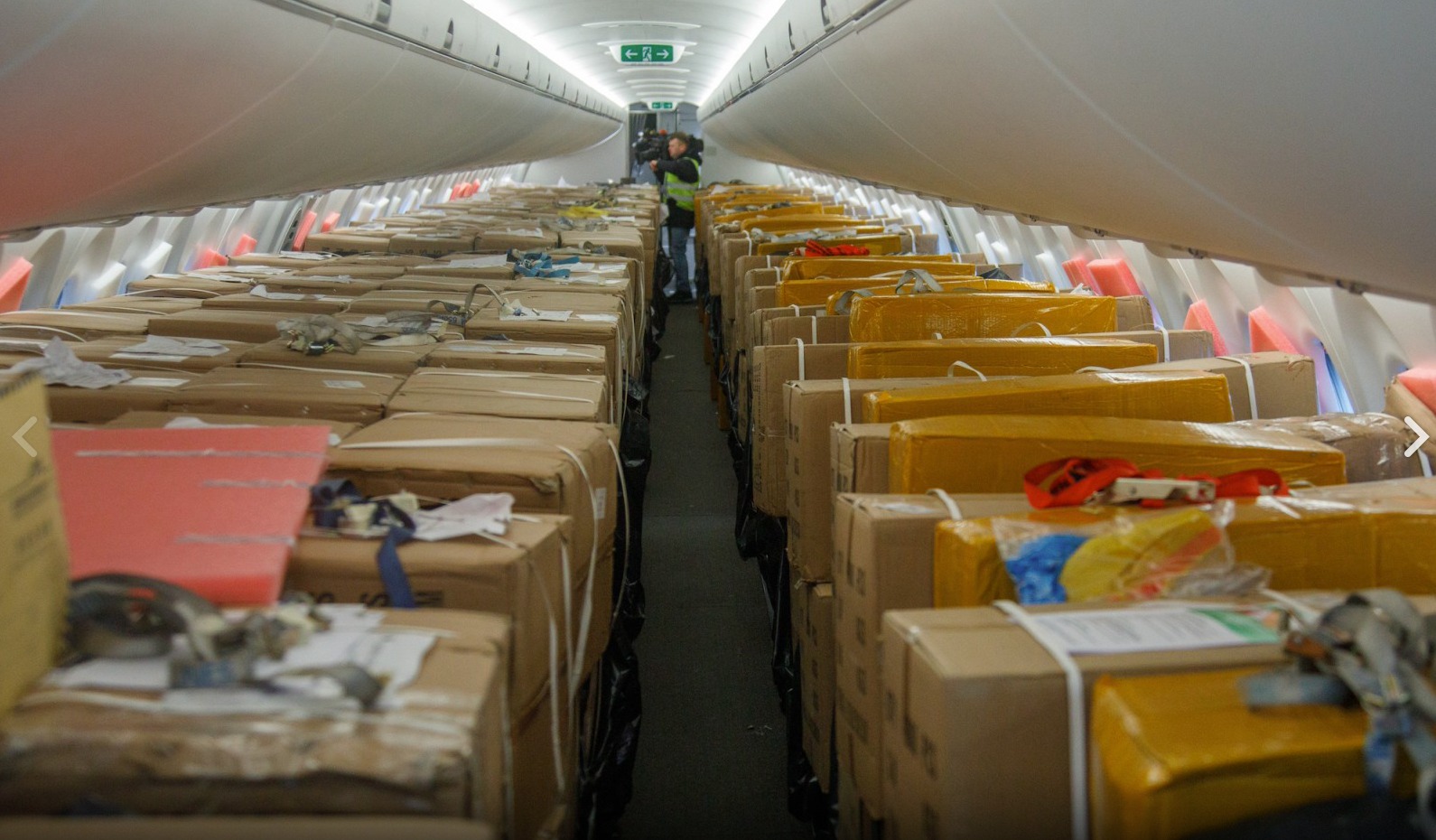 The reason why we asked the NSA to sign an agreement with AirBaltic was simple. It would be much easier for a state-chartered aircraft to receive diplomatic assistance for super-fast licensing and common "importance".
We brought the cargo at a time when the closure of medical institutions was threatened due to the lack of PPE. We did our job with honor. When it comes to the price of a product – don't forget, we compete with the Americans, Germans, French, British and the rest of the world in China. We want to emphasize that the Chinese know the value of money, and they know that by returning their product to the Germans, they are many times more likely to start a permanent business. There are definitely stories about a confiscated product, a repurchased product, etc. It didn't happen – these respirators are already working. Right here, also in your home health care facility.
This is not the work of one company to do this, such "heavyweights" as airBaltic, GreenCarrier, Goellner, Baltic Cargo Center, Wish, Airlink merged, NMPD, NVD, SRS, Ministry of Foreign Affairs were very active, personal thanks to LabaDaba, Māris, Egils, Bērzes Strazdi and Rihards.
Thank you, Yours sincerely, Toms Zeltins