Clinical trials are the foundation of modern medicine, playing a pivotal role in bringing innovative treatments and therapies to patients worldwide. These trials are vital for evaluating the safety and efficacy of new drugs and medical devices before they reach the market, ultimately improving patients' quality of life and even saving lives.
Comparator drugs are essential components of clinical trials, especially in the case of randomized controlled trials. These drugs serve as a reference, enabling researchers to compare the investigational drug's performance against existing standard treatments or placebos. Sourcing comparator drugs can be challenging due to factors such as cost, availability, and regulatory compliance.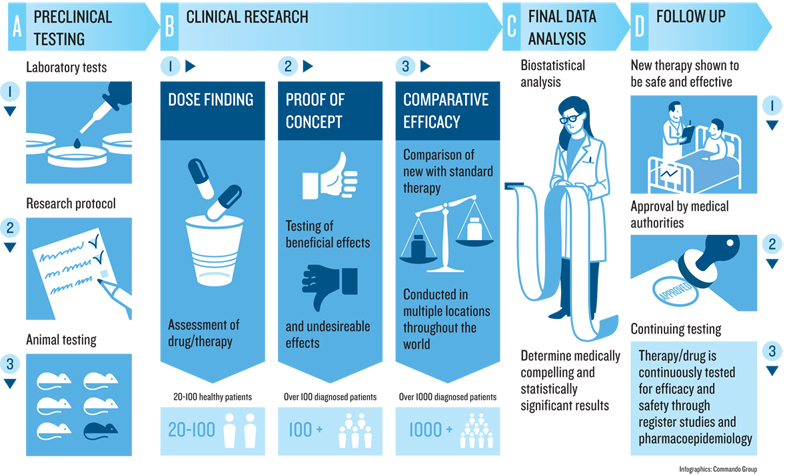 At GP Nord, we understand the importance of clinical trials and are committed to providing efficient and reliable solutions for sourcing comparator drugs. Our team of experts in the pharmaceutical industry possesses extensive knowledge and experience to locate and supply comparator drugs that meet the specific requirements of your clinical study.
Here's how GP Nord can support your clinical trials with comparator drug sourcing:
Global Network: We leverage our extensive network of trusted suppliers and manufacturers worldwide, ensuring that we source high-quality comparator drugs from reliable sources.
Regulatory Compliance: Our team is well-versed in the complexities of the pharmaceutical industry's regulatory landscape, ensuring that we adhere to the necessary standards and guidelines when sourcing comparator drugs for your clinical trials.
Cost-effective Solutions: We understand the financial constraints that clinical trials can face. Therefore, we strive to negotiate the best possible prices for comparator drugs, without compromising on quality or compliance.
Timely Delivery: Our efficient logistics and supply chain management ensure that we deliver comparator drugs to your trial site on time, maintaining the integrity of your study timelines.
Customized Support: We recognize that each clinical trial is unique, and we tailor our services to meet your specific requirements, providing dedicated support throughout the sourcing process.
By partnering with GP Nord for your comparator drug sourcing needs, you can focus on advancing your clinical research and developing innovative treatments that improve patient outcomes. Let us be your trusted partner in bringing life-changing medical solutions to those who need them most.
Connect with us today to learn more about how GP Nord can support your clinical trials with our comprehensive comparator drug sourcing services.
#ClinicalTrials #ComparatorDrugs #PharmaceuticalIndustry #GPNord #Innovation #LifeSciences