Description
VCO – Compressive Vest with Implant Stabilizer Band used in the 1st stage post-surgery (4-6 weeks as per surgeon's recommendation) following breast augmentation, breast lift (Mastopexy), breast reduction or breast reconstruction.
The Stage I Compressive Vest improves blood circulation, minimizes swelling after procedure, keeps the implant in their correct position, flushes the body out of potentially harmful fluids, accelerates the healing process and allows the patient to return to daily routines sooner.
This compressive garment also provides support to surgical areas for more comfort and reduces the tension on newly formed scars to prevent them from stretching.
It has an Implant Stabilizer Band attached. This breast band helps stabilize the breast implant, keep it in its correct position, and prevent the implant from rising.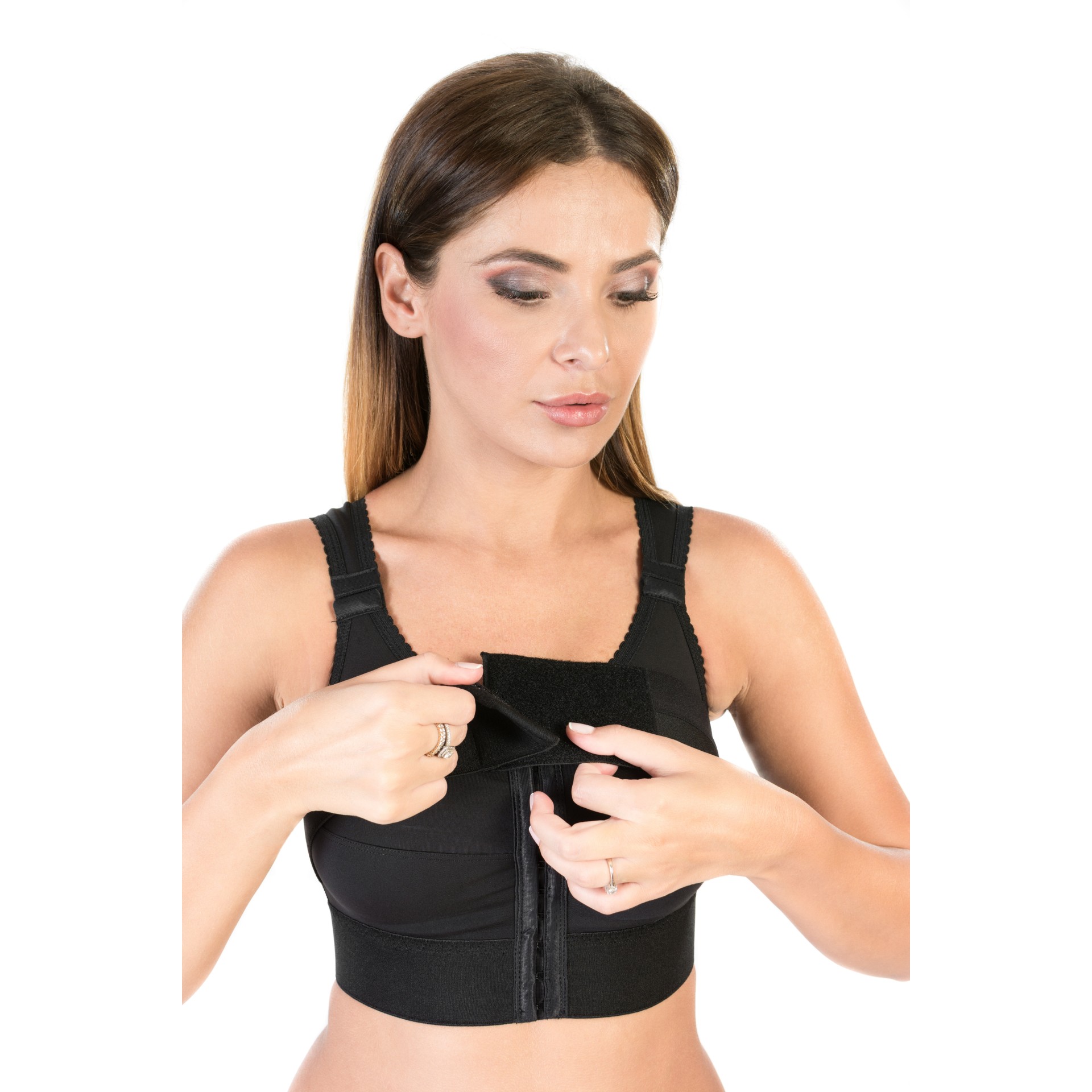 FEATURES:
– Double-face "Shape Wear" fabric with cotton on skin-contact layer
– Bi-Stretch fabric to ease slipping on and off, yet fiercely strong and durable
– Frontal closure with 3 positions of hook-and-eye
– Adjustable shoulder straps with 3 positions of hook-and-eye
– 5 cm supportive elastic band under the breast
– Cotton lining 100%
– Horizontal seams so your skin will not feel discomfort
– This vest has an Implant Stabilizer Band attached with a front Velcro closure
– The Band is made from an elastic material that offers comfort and a better compression
The fabric is remarkably lightweight and breathable to keep you clean, dry and fresh all day long.
Product info
| | |
| --- | --- |
| Origin | Romania |
| Manufacturer | Maam |
| Product Size | Size chart |
| Pieces in package | 1 |
| Certificates | ISO 13485, ISO 9001:2015 |
| Composition | Vest Composition Polyamide 44% Elastane 34% Cotton 22% Band Composition Polyamide 58% Polyester 22% Rubber 20% |